"Lucie is the first person who really listened to us and the best thing we ever did for our son! Continued support and she went above and beyond her role. We all miss Lucie and are very grateful for her help. It really is the best step you will make. Thank you Lucie"
"I want to thank you for putting me in touch with my psychotherapist Catrina. She was great and got me through a very dark stage in my life – 5 Star help"
"I want to thank you(Louise) for everything: you have really helped me with ways of coping with emotions that would have brought me very down and with better outlooks on life. I am really grateful for everything and thankful that you've offered to be there in the future. I've already spoken so highly of you to others. Thank you again and all the best"
'I highly recommend NI Counselling. I was matched with Louise and had my first appointment within a week of enquiring. The referral/booking process was very well structured in terms of organising and paying for appointments. Great to have the choice between in-person sessions and sessions via Zoom.
Louise has a warm, friendly personality and immediately made me feel at ease. I found it easy to open up to her and she helped me work through a number of issues in a caring and compassionate manner. She has a wealth of knowledge and provided useful resources, e.g., book recommendations, reading materials, where appropriate. My sessions with her were the best investment I've made for my wellbeing in years!'
'I started counselling with Leann about 5 months ago and I can't recommend her enough. She really made me feel heard and understood and helped me figure out so much. I can say now that I'm in a much better place than I was, and Leann guided me the whole way. The progress in such a short space of time is really astounding and I would not have expected such a change 5 months ago. Thank you for everything.'
'I have recently been working with Louise to help me understand some challenging emotions brought about by the birth of my daughter. Louise has helped me immensely by supporting me to learn myself. She was knowledgeable, approachable and professional throughout our time working together. I would recommend Louise to anyone who needs help. Many thanks.'
'I began coming to David as I felt I had a lot of emotions coming up that I didn't know how to access and I didn't know the first thing about. Over our time working together, David has helped me build a more connected relationship with my body, and my own capacity to know I have emotions and feelings – as a male who never had role models to know it was ok to be fully human, and accept all of the feelings that come with the human experience – David held a very transformative space to allow me to become more connected to myself, and to my life. Thank you David'
Sinead provides an exceptionally comfortable and relaxing space. She is very easy to talk to, non-judgemental and has an extensive knowledge of child development. We found the whole process very enlightening. Thank you Sinead.
I would just like to express my gratitude to Leann. She has literally helped me through one of the toughest experiences of my life. I always felt at ease talking with Leann and I opened up to her with more than I expected. She has given me the tools to face my issues head on and I highly recommend Leann to everyone.
Sinead offered a good combination of options to help my daughter to work through her expressions and this freedom was valuable in giving us both clarity. I think the therapy and being listened to has made a huge difference. Brilliant service. 
I just wanted to send a message to thank you as an organisation for arranging counselling for me so quickly! I also wanted to send my thanks to Louise personally. Louise is very personable and made me feel at ease immediately and made me feel that I could say anything without embarrassment or judgement. She let me just say anything I was thinking and to ramble through my thoughts while she listened intently and offered advice, suggestions and her own stories which helped me understand what I was going through. I was nervous about ending our sessions but Louise let me know that I could contact her if required and if I felt I needed to resume our sessions in the future.  She was able to help me understand that what I was feeling was ok and there was no one way to handle grief. Thanks again for providing me with these sessions from Louise.
My son spoke to Deborah a few years ago when he was a young teenager. He had issues I couldn't fully understand or help him with. He was self harming and it was becoming serious. Thanks to Deborah, he is not just well adjusted but she has helped him to become an achiever. Our family has moved on so much since Deborah's help that I had to look up her name again to write this review so others could choose with confidence and for me to eventually say 'Thank You Deborah'. One group of sessions was all he needed for long lasting and probably permanent benefit. As a parent, it was scary to have a complete stranger have such an influence over our son in her one-to-one counselling, but her help couldn't be more real. Best value our family ever received. We are in such a beautiful place now. Wishing whoever needs her services the same. With her help your situation can really change.
Imagine finding inner peace and feeling more confident. By providing a safe place to talk freely my counsellor helped me achieve just that.
I was extremely anxious about seeking help. I'm glad I did. James made it easy for me to open up and talk. He helped me gain a better understanding of my circumstances and to see things from a different perspective.
I feel as if a weight has been lifted off my shoulders. With the right help everything can change for the better.
Without finding you I wouldn't have found myself. The help I got I cannot put into words……..you are a wonderful lady and I hope I have the pleasure of meeting more people like you in the future.
As a parent I couldn't recommend Deborah enough. Her ability to teach new techniques to deal with anxiety has helped us immensely, we will be forever thankful!
'There is something very powerful about being fully heard, valued and respected. This is how I felt each week with James. He also helped me to understand my feelings, that I wasn't going crazy and that I could heal. I wish I had known the power of therapy when I was younger!….'
"Thank you for helping me through this extremely rich but confusing chapter in my life. You pointed out the good aspects of my personality and your feedback will follow me forever. I can't thank you enough for being part of my journey! The right time, the right place, the right therapist!"
"James was a true life saver. He was incredibly patient and non-judgemental about my thoughts, helping me navigate through the trauma, the fears and help me truly understand what I wanted.."
"From my first appointment I have been receiving outstanding, compassionate, and intelligent support from my counsellor. Eye-opening, life-changing and life-saving. Worth every penny!"
I found James an excellent counsellor who was very astute and compassionate while helping to steer me through my difficulties. I can highly recommend.
Sinead continually communicated very well, she spent time at the initial assessment explaining the service and collecting information. I felt she had a lovely way about her towards myself and Sophie and that she really cared.
Thank you for all your help and support, I really don't know what I would have done without it. Thank you for teaching me new techniques for dealing with my anxiety and for providing a safe and welcoming place for me to speak freely.
As a recent past client of Deborah, I can confidently preach how much she has helped me fight an eating disorder and re-gain my happy healthy self, both mentally and physically. Through sharing my story with her and learning about my disorder from the root I was able to instantly connect and develop a great relationship with the therapist. With her help I was able to learn individual recovery methods suited to me. She is a kind, caring and understanding therapist whom I couldn't recommend enough.
When I went to Deborah I was feeling overwhelmed, lost and disconnected. Thank you Deborah for providing a safe environment where I was listened to and heard. Through her guidance, patience, empathy, and teaching me the importance of self- compassion I am finding balance in my life again.
Deborah's compassionate understanding, calming presence and excellent skills create an amazingly comfortable space for consolation and for you to make the changes you need to make. Thanks a lot for all of your insightful help Deborah.
What can I say, working with Deborah was life changing. I had been apprehensive in the past about therapy, but I was totally blown away by Deborah's empathy, compassion, knowledge and skills. I felt seen, heard and understood. I couldn't recommend her highly enough.
Saved my life. Helped me see the value.and worth in who I am. Learning self acceptance and supporting me on a journey one that i avoided for pretty much of my adult life. I was received without judgement and acceptance. Deborah was patient when I was stuck and couldn't move forward. I thank her for everything.
NI Counselling felt like my last chance to get on the road to recovery and I'm so glad I tried here. I am more free and happy than I've ever been thanks to Deborah. Recovery is possible with the right help – NI Counselling was that help for me. Would tell anyone who needs a listening ear or a helping hand to visit Antrim Counselling!
Really quality service, staff are professional, empathetic, approachable and caring. I would recommend this service.
…….none of this would have been possible without Devin and the help she bestowed in me over the past few months. Thank you for helping me see that I can take control of my future and my own perception on myself. I am eternally grateful to you for everything!
An outstanding professional and human being. Thank you, Deborah.
" Louise was a great help and actively listened to me and acknowledged my thoughts and feelings, we worked through various coping techniques and how these could be used in the future. I would definitely recommend this service. Thank you "
You've been absolutely amazing in helping me develop my knowledge on mental health also have made me a better individual . I cannot thank you enough for those 12 amazing sessions and I will cherish them forever . Again Louise , thank you so much . It's been a pleasure.
Elaine was empathetic and professional but also personal, allowing me to feel comfortable in talking through my issues and emotions.  Having someone that recognised what I was experiencing was reassuring and granted me a safe space to open up, as well as allowing me to see how I can push past this mis-understood illness.  Thank you for your support, guidance and understanding.
I was referred to see Louise who helped me so much. I appreciate her kind and compassionate manner alongside her insight to help me reflect on issues. I found her theoretical knowledge helpful too. I have seen a few counsellors before but this has been the most productive programme for me. Thank you !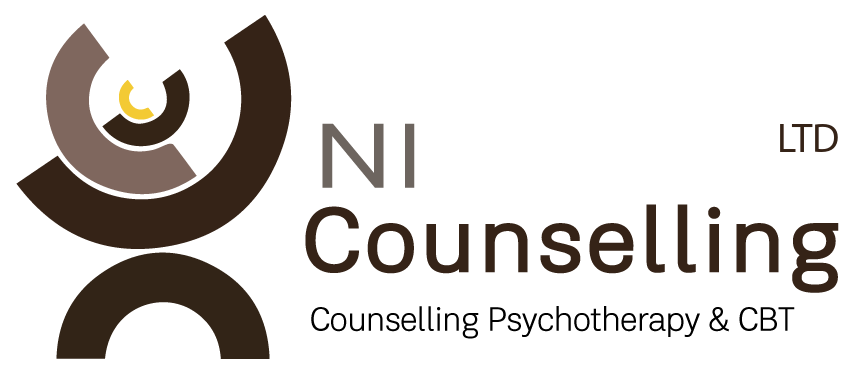 NI Counselling offers therapeutic treatment for adults, adolescents and children with a vast range of emotional and behavioural issues and concerns.
Office locations
Belfast, Newtownabbey, Magherafelt & Antrim

Each of our therapist are accredited and have different specialist fields and backgrounds, we can help you find the right fit for you!
We have appointments available online and by telephone, we also have face-to-face appointments available at our various office locations across Northern Ireland.
NI Counselling & Associates Ltd is a registered company – Limited Company Registration NI694550​
Counselling Belfast | Newtownabbey | Antrim | Ballymena | Randalstown | Magherafelt | Lisburn  |